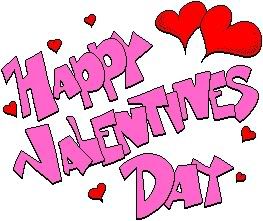 It has been 3 years ago today that I first laid eyes on my husband, and since Valentines is upon us. I wanted to share Michael and I's
first
Kiss.
It also happen to be on
Valentine's
Day!!
Michael and I were set up on a blind date by his sister and my aunt, and he came to see me on a Saturday February 11th 2006. It was very
AWKWARD
!
I had never been on a blind date.
It went well enough for him to call me on Monday to ask for another date!
We went out on a Monday for our second date(Feb. 13th), and he took me to one of those fancy Japanese restaurants. He also brought me a
ROSE

!
I still was not sure about him, but I think I definitely wanted to get to know him! We hugged each other that night, but it was a little
awkward!
(Sorry Honey!)
Our third date was on
Valentine's
Day. Yes, we went out 2 dates in two days! We went to the local mexican place, because we knew that we would never get in anywhere else. I decided that I was paying for this meal. He had dropped a lot of money the night before so I wanted to buy this meal!! It only ended up being
$14!
After dinner he took me to meet his friends, and then took me back to my mom's shop! We stood at his car talking, and I wasn't sure if he wanted to kiss me! I gave him another awkward hug, and then I pulled back to leave. He did not let me get too far! He grabbed my hand and pulled me back in for a smooch! I think I may have kissed his goatee, but it was very sweet!!
I found out later from him that he wanted to make sure that if this didn't work out between us that I got a
Valentine's
kiss!!
How sweet is that? How was the first kiss between your husband and you?