Tonight I am going to see Brad Paisley in concert.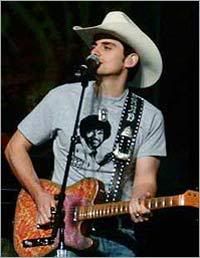 This country singer holds a special place in our heart, because on Valentine's day (our third date) he asked me to go with him to this concert in our town. Little did I know that I would end up marrying him. When he asked me to go to this concert I still was a little leary about whether he was the one for me.

Now 2 and a half years later, he is the man of my life!!!

So when I found out that Brad Paisley was coming back I knew I wanted to see him to commemorate the time when our love was fresh and new. We did not know at the time we would end up married!

Also this girl is going to be there.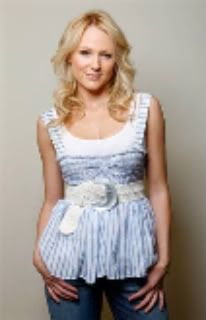 Who will save your soul when comes to the na na na. (I don't remember the words.) La da da da di da. Back in 1997 I loved Jewel, I have not heard any of her new stuff but hopefully she sings the oldies but goodies!

And....




Julianne Hough!!!! I don't know any of her songs, but she is so cute on Dancing with the stars!!

And last but not least....




Chuck Wicks! He is not well known, but he sings this song called Stealing Cinderella. Here are the lyrics.

I used this song for my father daughter dance at my wedding.




Pictures to follow tomorrow!!