This is my absolute favorite Christmas movie. It makes me laugh like a 12 year old girl every single time I see it. It never gets old.




I love that it comes on almost every day at Christmas time. I can not channel surf anytime I see it. I must watch it!! My friends and I just crack up at this movie. It is so stupid!!

Buddy the elf! What's your favorite color?

Santa!! I know him! I know him!!




The other movie that cracks me up in the Christmas season is Christmas Vacation. I can not get enough of the Griswolds.





Cousin Eddie!! That is all I have to say!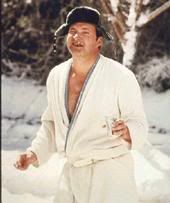 I love watching these christmas movies all through the season especially the ones I mentioned!!