I am going on vacation!!!!

Without my husband!!!!

I am going to see my brother, his wife, and my new sweet neice. I have not met her yet, so I am so excited!!!

My best friend and I are taking a Thelma and Louise road trip, except that we probably won't be chased by cops or commit suicide. We could pick up Brad Pitt though, my friend needs a man.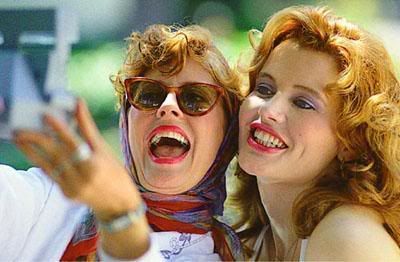 But the bad thing is gas prices!! I can't believe that gas has gotten over 4 dollars!! I am not sure what it could be in GA or SC. Its going to be fun!! We are hanging out in Alabama for a few days, then going to Nashville TN.

I have not decided whether I want to take my laptop because I might just need a break from it. However I am taking my camera! You never know when you go into the Dirty Dirty South! I need to find my cowboy for my friend!

I am hoping that my husband goes to the gym while I am gone!! Our trainer gave us a hard workout today!! But I won't see him for a week!! Ha!